On September 22nd, Alias Robotics, Telefónica Tech worldwide leader in IoT and Managed Security Services and the world's first laboratory dedicated exclusively to innovation in cyber security for robots, at the Wayra Innovation Hub in Munich.
The launch of this lab, CS4R, named after the Cyber Security For Robots initiatives, is part of the commercial partnership of  Alias Robotics and Telefonica Tech to bring robot cyberprotection to the Europe's leading industrial players.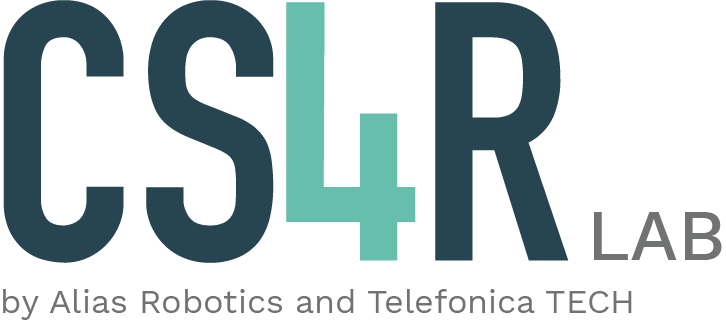 The CS4R laboratory will allow Alias Robotics to continue leading the booming
industry sector of cyber security for robots, to approach potential local customers and, ultimately, to continue helping companies to face the next digital wave securely and ensuring business continuity.
Alias Robotics will be periodically showcasing its flagship product, the Robot Immune  System (RIS), our software solution that detects, prevents, protects and reports on threats affecting robots. On the grand opening day, we could gather several industrial stakeholders from all over Europe, and we could show live how to protect live these robotics platforms. Interested to learn more? Ping us for more on these shows!

In addition, the lab is featuring a variety of robots that are widely used in industry, such as collaborative robots, conventional industrial robots and mobile robotic platforms, and more surprises to come very soon.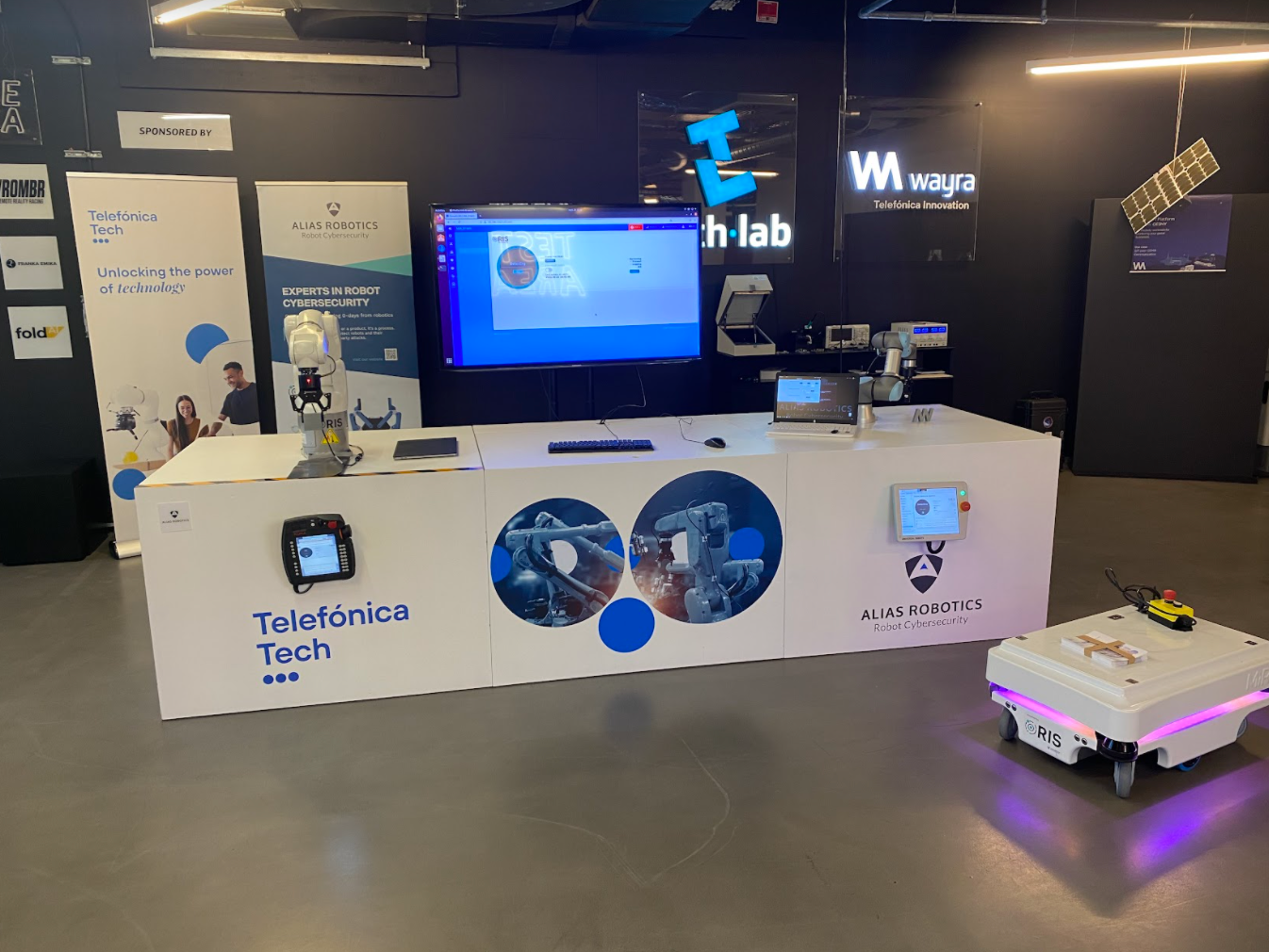 In an environment where the use of industrial robots is becoming more and more
important Alias Robotics,  continues to positions itself as a pioneer in the field of cyber security for robots and as a leader in the sector to work with and protect its customers against possible cyber attacks with strategic partner Telefónica Tech providing extra value to our security solutions.
According to Vicente Segura, head of OT security at Telefónica Tech, "industry is
undergoing an unprecedented digital transformation process in which all systems,
including robots, must incorporate the most advanced security mechanisms. Cyber
security for robots helps companies avoid production stoppages due to attacks, which can lead to significant financial losses and reputational damage".